We started our practice in 2004 as Valencia Associated Podiatrists when Dr. Roe became Valencia County's first full-time podiatrist. The support by local physicians and the community was overwhelming. We enjoyed watching our practice grow for over 15 years. Although we recently relocated our practice to Albuquerque and changed our name to High Desert Foot & Ankle Specialists, the decision was not due to a lack of support, but was primarily due to Dr. Roe's decision to make a bigger commitment to his family who resides in Albuquerque. We continue to be overwhelmed by the support of Valencia County and are equally happy to have received support from the Albuquerque community, including physicians and hospital staff. The trust in your referral of patients, family members and friends is our greatest compliment. This is in no small part due to Dr. Roe's 20 plus years of surgical and general podiatric care and service, not to mention our exceptionally experienced staff. Our lead medical assistant is certified in both orthopedics and podiatry which allows her to assist Dr. Roe at the highest of levels and ultimately improving the quality of care we provide. Our staff has roots in medicine dating back to 1982; our front receptionist, surgery scheduler and practice manager have over 30 years of medicine background and an average of over 18 years of experience in podiatric care and service. Our staff brings a rich history of working in a Multi-Specialty Group Setting, a Primary Care setting, a Mental Health setting and a Sports Medicine setting, all of which provides unique experiences and knowledge which benefits our younger staff and ultimately our patients.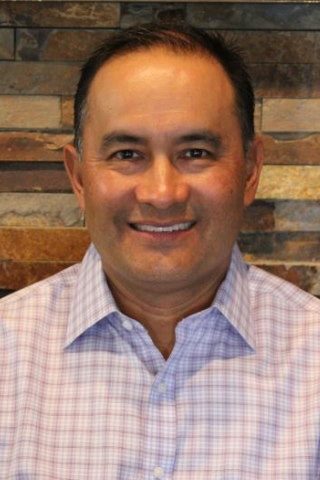 Tommy G. Roe, DPM, FACFAS
Diplomate, American Board of Foot & Ankle Surgery, Board Certified – Foot Surgery, Reconstructive Rearfoot & Ankle Surgery
Dr. Roe was born and raised in Albuquerque, New Mexico.  He graduated from Manzano High School in 1987 and earned a BS in Biology with a minor in Chemistry from the University of New Mexico in 1993.  While attending UNM, he was an Academic All-WAC (Western Athletic Conference) player and a four-year starter for the UNM Lobo Baseball Team who also earned the distinction of being selected to the All-Conference Team two out of his four years.  In 1999 he earned his Doctorate Degree in Podiatric Medicine from the California College of Podiatric Medicine in San Francisco, CA.  Following podiatry school, he completed three years of residency training.  This included a one-year medical and surgical residency training program concentrating on diabetic limb salvage at the University of Texas Health Science Center in San Antonio, Texas.  He then completed a two-year medical and surgical residency training program at Texas A&M Health Sciences Center – Scott &White Hospital in Temple, Texas and was published in the Journal of the American Podiatric Medical Association entitled Lesser-Metatarsal Medial Displacement Osteotomy for the Treatment of Digital Transverse Plane Deformities.  Dr. Roe has been in private practice in the Albuquerque area since completing his podiatric medical training in 2002.  He is Board Certified by the American Board of Foot & Ankle Surgery in both Foot Surgery and Reconstructive Rearfoot & Ankle Surgery. Dr. Roe resides in Albuquerque, NM and has been married for over 25 years and has two children who are both in college. In his free time, he enjoys spending time with his family, mountain biking, and golfing.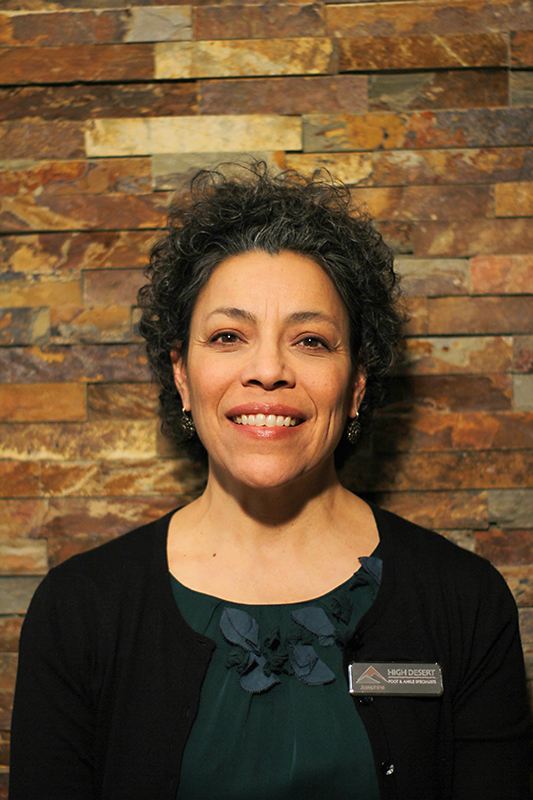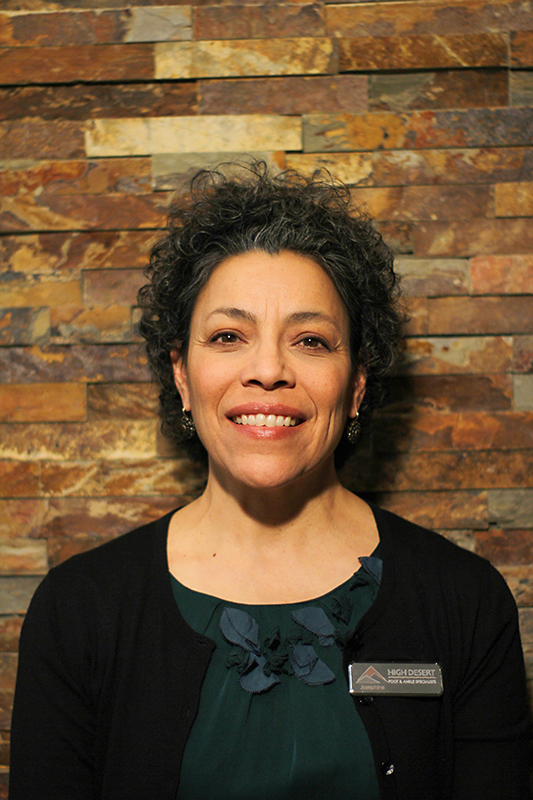 Josephine
Practice Manager and Billing Supervisor
Josephine began working in Sports Medicine in 1989 and started with Podiatry in 2004 when our practice first opened. She has had the unique experience of working in some capacity in every position at our office over the last 16 years. This experience allows her great insight as our practice manager. Josephine cherishes the time she spends with her close family, from vacationing at the beach along with enjoying a good book to backpacking in Southern Colorado and other year-round outdoor adventures in Taos.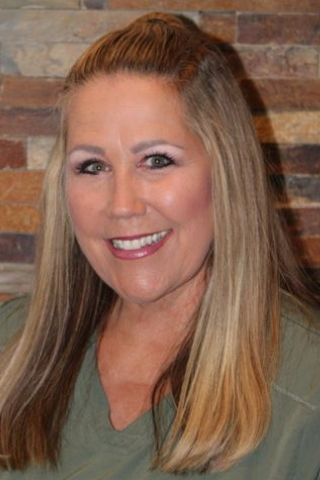 Jan
Clinic Supervisor
Jan Began her career in Orthopedics in 1989 and transitioned to Podiatry in 2010. She is also our Brace Technician and Diabetic Shoe Specialist. Jan enjoys hiking, camping and entertaining friends. She loves to travel with her husband of 37 years. Most anywhere they go you can bet they are accompanied by their black lab.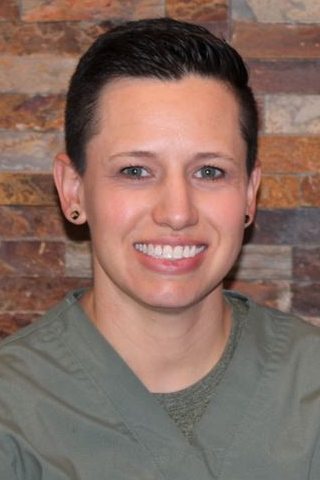 Jena
Medical Assistant
Jena was born and raised in Albuquerque and is a former college athlete. She has been in the medical field ten years with primary experience in orthopedics and podiatry with specialty training in casting and wound care. She has five years experience with acute hospital care, emergency medicine and physical therapy. She has a huge passion for being the "cheerleader" for the patients in our community. She enjoys being outdoors, snowboarding, gardening and spending time with her family and dog Rusty. She also owns and operates a photography business.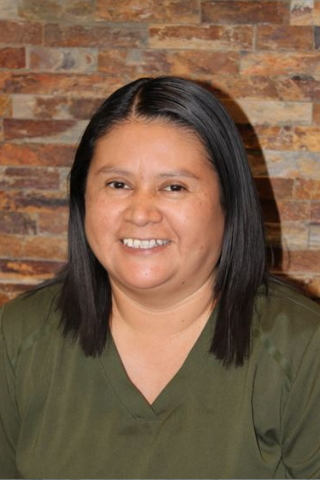 Brenna
Front Desk Lead Receptionist
Brenna has a vast knowledge of podiatry since 2013. Prior to becoming an MA she worked with the disabled for ten years. She enjoys spending time with her family and three dogs. She is active in sports especially volleyball, basketball and kickball. She is a proud Native American for Zuni Pueblo.
9412 Indian School Rd NE Albuquerque, NM 87112
Monday-Thursday: 8 am to 5 pm